Hair Extensions London
Remy Supplied & Expertly Fitted Tape, Bonds, LA Weave & Micro Rings
London's
Hair
Extensions
Experts
Get
World
Class
Results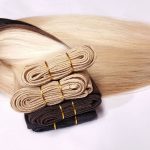 weft hair Methods
Weave Hair Extensions
Micro ring Weft
Clip in Hair Extensions
tape & ultrasonic cold fusion
methods
Skin weft
Tape weft
Ultrasonic cold Fusion
strand by strand methods
Keratin Bonded Extensions Microring Hair Extensions
Nanoring Hair Extensions
Shrink Tube Extensions
Our company is a collective of
expert stylists dedicated to custom hair extensions designed around you
At Link Hair Extensions, we understand that choosing is a big decision.  That's why we're passionate about helping you to get exactly what you want as easily as possible. We are experts in the latest design trends and techniques. We only recommend the best quality Virgin & Remy Hair extensions, aftercare products and equipment as part of a lasting Style that is uniquely yours. Our Extensions and Virgin Weaves are installed by our own employed team of expert technicians, giving you complete peace of mind.
life's to short to wait for longer hair!
select your hair extensions Solution.
Our Premium Quality Remy Collection comes in 16 Inch or 26″ in length For Comfort, Customised installations and for the most Natural Look. They come highly recommended by Link Hair provided that they are installed by a reputable Hair Extension Technician. For colour enquiries and recommended number of pieces give us a call on 0208 058 3448 or email us at info@linkhairextensions.co.uk
WHY LINK HAIR EXTENSIONS?
While we do offer other services, hair extensions is our specialism and pretty much all we do, everyday! While other hairdressers and salons might offer hair extensions as an side service doing a few clients monthly we do nothing but extensions day in and day out, so you know your in safe experienced hands. We work with you to bring to reality your desired look. 
Add Length to mid length or short hair

Add Volume to fine hair
To introduce subtle dramatic colour contrasts
Used to support an updo for an occassion
Or even add longer strands to a short hairstyle 
We are specialized in hair extensions offering a wide range of premium quality extensions matching your style and personality. Try any of our services listed below to transform your look today & shop online we offer a selection of remy hair.
Delivering the latest & the best Hair Extensions
Our hair extensions have been hand selected & are guaranteed 100% human hair that will seamlessly blend with your natural hair. Here, we assist you with expert advice and impeccable services such as…
Clip-In Hair Extensions
Micro Bead – Micro Ring Hair Extension
Weft Hair Extensions
Tape Hair Extensions
Fusion Hair Extensions
Trust our hair styling/designing experts to provide an entire range of hair extensions and associated services.
Expert colour matching or colour blending hair
Hair cutting and styling for an instant makeover
Helping you choose the best hair by sharing product information
Re-applying your hair extensions or redoing them for the best Outcomes
Wide range of effective hair treatments to repair damaged hair
1 Fitted Half Head / Full Head Application 2- 5 hours
Choose From 11 types of Application
Our bonds are strong, neat, tight & durable with no shedding glue Free Heat Free Methods available
Bespoke colour matching services
Online Consultation available with expert extensions stylist
LINK 1 YEAR DEDICATED TECHNICIAN PLAN
3 Fitted Full Head Applications /Fitting appointments 2- 5 hours
3 Aftercare Maintenance Appoinments 60 min
Choose From 11 types of Application

Interchange between methods to find what fits you personally or depending on your current requrements
Amazing Value for money this offer excludes Hair which ranges £150 - 350
which can be reused in some instances but may depend on method

example 1 YEAR PLAN
£1500 appointments and fittings inc aftercare

£200 x 2 micro ring Russian Remy hair
= 400

£89 x 3 FREE MAINTENANCE

Example total = £1900 complete hair extensions service for a year. ALL INCLUSIVE

includes free gift and welcome pack with goodies to help look after your locks
HAIR EXTENSIONS MAINTAINANCE
After care Guidance briefing
Adding any bonds and re fitting any lose bonds
Bonds moved closer to scalp and rotation for some methods
ONLY AVAILABLE TO LINK HAIR CUSTOMERS
FILL IN A CONSULTATION HERE
Welcome to the Link Hair Extensions London Online Consultation–
We will evaluate the condition of your hair and talk about the look you have in mind.  From there we can determine the best type of extensions to create your look, while keeping in mind your overall style and budget. During this we can color match your hair to extensions that we stock or order a special shade for you if necessary.  Don't worry, we'll answer all of your questions, and help you find that "star look" that fits your face, accentuates your eyes and complements your skin tone.
please use the calendar on the contact us page select your preferred date and time for your next Link Hair appointment. It is advised to email or text prior to using the Booking Calendar to ensure the slot is free. Sometimes slots are taken which do not show on the calendar. call 07984474995 to pay deposit or to confirm its receipt if paid online
We offer both a brief consultation Online and full hair extensions consultation with a qualified technician. within M25 zone 1-3 there is no fee,  £25 call out charge for all other areas within the motorway, all other areas travel charges vary please get in touch at info@linkhairextensions.co.uk 
Alternatively fill our Full Form out and Have your Appointment scheduled now. Deposit £50
To book in a deposit will be required! you can book in through our new online booking system! Please note if you are booking a new hair appointment you must pay a £50 deposit. A online consultation or face to face is required a before so please ensure this is filled out online & for skype consultation please use link at bottom of page to book this in!
hair extension near me? Are we local to you?
We service clients anywhere within all of Greater London with our mobile VIP Service free. Also Central London and counties surrounding London – Home Counties, please see the map. Alternatively visit us in London
Kent, East Sussex, West Sussex, Surrey, Berkshire, Buckinghamshire, Hertfordshire, Essex, Bedfordshire.
Kent BR CT DA ME TN
East Sussex BN TN
West Sussex BN GU PO RH
Surrey CR GU KT RH TN SM TW
Berkshire BU OX RG SL TW
Buckinghamshire HP LU MK NN OX RG SL UB WD
Hertfordshire AL CM EN HA HP LU SG WD
Essex CB CM CO E EN IG RM SG SS
*Congestion charge fees may apply