Ultrasonic Cold Fusion Hair Extensions
The smallest and safest extension method
LA Weave extensions can be used to to transform your hair.
Lightweight and Comfortable
These extensions use a mini nano bead to attach bonds to your hair. The beads and hair are reusable for up to a year and can be used in even the thinnest hair due to its pin head size links.
once applied you can reuse it over and over again! Glue & heat Free this allows the hair installed multiple times. These extensions last up to a year with our gold and platinum range of Remy hair, which is very economical
Suitable For Thin to Thick Hair
the nano ring method is suited for the thinnest and thickest of hair, in fine hair bonds are easily and discreetly hidden. and hair up to 1g bonds can be applied to thick hair.
Safe & Innovative Technology
The links applied with, strand by strand individual bond extension pieces. This allows your hair to move freely with no stress applied to the hair follicle. Quality human hair is used in these extensions, making them look and feel completely natural.
Extra thick Luxury Human Remy hair. we have extensions that are custom made for the perfect match and blend, purely natural looking hair extensions with our damage free expert application with any of our experienced specialists.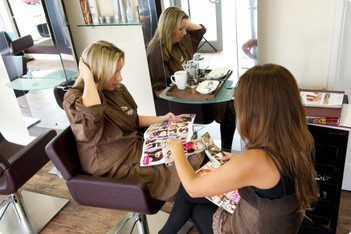 Unlike other companies our hair extensions salon comes direct to you with our VIP services, you have the option to use our salon or mobile option for both consultation and fitting application appointment
As suppliers to hair professionals and hair salons nationally you know your getting the best quality in the market for professional hair quality We are a East London based company with our client at heart and strive for greatness in every transformation.
The home of the luxury micro ring & Tape extensions
Welcome to Link Hair extensions London, the home of the best Human hair integrations and micro ring extensions. Founded in London by our team of, world-renowned Hair extensions Professional, stylist, teacher and judge for over 10 years ago, the company has an international reputation for producing beautiful bespoke, hair extension, LA weaves, micro rings, Cold fusion, Remy and Russian Virgin hair that feel as gorgeous as they look.
Link hair extensions provides the very best in human hair extensions fitted with expertise and advanced techniques, not only nano to micro rings but also cold fusion, tape in & more.
Our primary mission is to provide the highest level of customer care to each and every client, link is committed to providing the finest human hair extensions through our team of highly skilled & creative professionals.
Nano rings are similar to micro rings and mini bead extensions, however, the traditional tip of the extensions is a folded small metal wire, this wire is pleated into a tiny nano bead along with your natural hair and the two are clapped together. Application time of 2-3hrs depending on your desired volume Maintenance recommended every 8-10weeks Half head 125 strands Full head 175-200 strands
Reusable Method for Extensions Link Hair London - LA Weave

LA Weave Hair Extensions London
The Micro ring weft technique also know as LA Weave. Fitted with the smallest and most undetectable hair extension technique available. Using micro weft hair that combines strands of natural hair with the extension hair no plaiting, no sewing required.
Apply Quality, Tangle Free, Silky Soft, Smooth, Gorgeous Straight hair. 100% human hair, no fiber, no synthetic, suitable to curl, dye, iron & straighten. High Quality Remy Hair : remy hair is  hair with cuticle tip all intact. Of the best quality hence, and can last several months and can be reused in most case.
The small size and lightweight nature of the micro rings means that extensions can now be applied in a way that where previously extension hair could not be attached. Causes no pain of braids no tensions with these Links bespoke applications ensure a seamless transformation. 
Choose the perfect method of applying extensions - LA WEAVE / MiRCOring WEFT
LA Weave extensions gained significant popularity due to the fact that they are easy to use, reuseability, durability and discreetness. Also know as Micro Rings wefts, the perfect method whether your hair is thick or fine they are safe, secure and highly durable. When wearing micro ring wefts or also known as LA Weave you can safely style, blow dry, colour or dye your LA Weave extensions rings come in a range of colours to match the shade of Remy or Virgin extensions applied. Similar in method to traditionally sew in Weave hair extensions , also our specialism.
Frequently asked questions
Please be aware of hair extensions aftercare guidelines observing these can dramatically increase longevity and health of extensions. not suitable for those with substantial hair loss or excessive thinning. any question please Contact Us
Want your dream hair but don't know where to start?  Don't worry we've got you. – Weather you want length & volume or just a splash of colour simply fill form below and send a photo in natural light and we will provide free colour match service as well as expert advice for choosing techniques.